Volunteer Opportunities
Volunteers Still Needed
Unbelievably we are now on the run up to the 2016 90th BBC Radio 4 Christmas Appeal with St Martin-in-the-Fields.  Vo you have a few hours to help us?
Where we need your help.
Launch Day Sunday 4th December 2016
Phone volunteers for the appeal launch day working answering calls from volunteers.  Shifts run for two hours each:
7.30am-9.30am
9.30am-11.30am
11.30am-1.30pm
1.30pm-3.30pm
3.30pm-5.30pm
5.30pm-7.30pm
7.30pm-9.30pm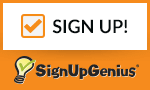 Volunteering at St Martin-in-the-Fields
Tuesday 6th December – Friday 23rd December (12-3pm and 3pm-6pm)
• Post Volunteers 6th December to 23rd December – as last year opening and replying personally to postal donations
• (New) Database Volunteers 6th December to 23rd December – working with our large database of donors to ensure Gift Aid is correctly claimed
• (New) Lead Volunteers to oversee each shift and help the team with basic queries and ensure the smooth running of your shift.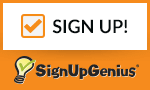 Training Event
This year we will run two introductory sessions which would be good if you can attend one:
1. Wednesday 23rd November 6.30pm-8pm
2. Saturday 26th November 10am-11.30am
Not imperative to attend but we ask if you are Lead Volunteer that you do attend one.